Welcome to Poland!
We invite you to learn more about our country and explore why it is quickly becoming a top travel destination for many travelers and globetrotters from around the world.
Poland lies in the Central Europe, and this location played a crucial part in creating and shaping Poland's history, culture, art, customs and traditions. As a gateway between the East and the West, Poland was a natural meeting place for trade, exchange of ideas, international politics, and a melting pot of multiple cultures. Today it stands as a modern European nation, still retaining that Old World charm, inviting anyone who wishes to discover and explore a destination like no other.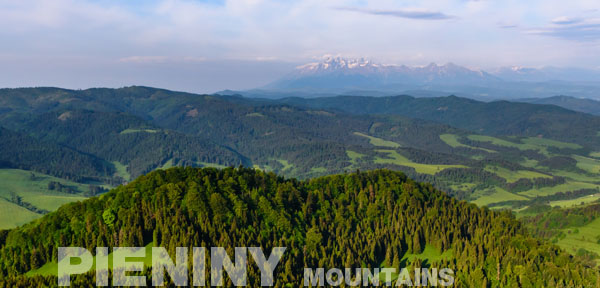 Welcoming locals and a very accommodating travel and tourism industry come together to make any trip to Poland a pleasant and memorable experience. You can find all the comforts of home and plenty of English-speaking help when traveling throughout Poland. While the country is a part of the E.U., it retained its own currency with a very favorable exchange rate. Even a modest budget can afford you a stay in one of Poland's five-star hotels or resorts. Travel within the country is surprisingly affordable and accommodations are available to suit all tastes.
When it comes for things to see and do, there's the charming and captivating Kraków, a well-preserved city with loads of history and impressive architecture. Kraków is simply one of those cities that everyone must visit at least once in their lifetime, although most who visit find plenty of reasons to return. As one of Poland's oldest cities, Krakow dates back to the 7th century and is loaded with charm and character.
As Poland's capital city, Warsaw is a bustling urban center packed with exciting things to see and do. Discard any old-fashioned notions you might have of the city being dull and dreary because the Warsaw of today is a thriving, colorful place that attracts travelers from all over the world. Venturing further away from the well-known and popular rewards visitors with possibility of exploring some of Poland's other noteworthy cities like Wrocław, Poznań or Łódź.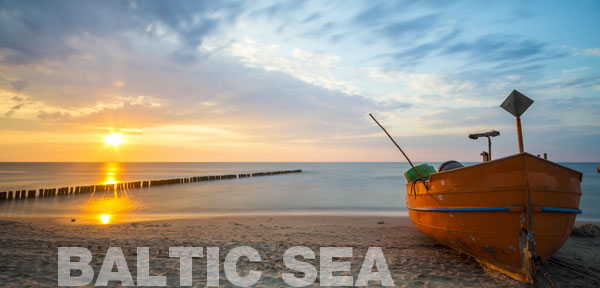 In 2018, Wrocław was awarded the prestigious title of the Best European Destination. Poznań, a great city with rich history and beautiful examples of historic architecture has been nominated for the same title in 2019, and Łódź was selected among top destinations to visit in 2019 by the Lonely Planet.
The Tri-city Area of Gdańsk, Sopot, and Gdynia showcase some of Poland's Baltic coast best features. These cities give visitors a taste of Poland's natural beauty, arts and culture, interesting history, enterprising spirit, and impressive beaches all in one place.
Local inhabitants are what makes a destination feel honest, true and original.  Polish generosity is best described by an old proverb- "A guest in the house is like a God in the house." Entering a Polish home, whether you are an old friend or a stranger, you will be greeted with gracious hospitality and plates of delectable Polish foods.
The traditional Polish cuisine was rich in game, poultry and pork and fish, and modern Polish cooking brings back a lot of that savory history into delectable appetizers, entrees, and desserts. Various sausages, cured meats, smoked fish, and marinated mushrooms are an excellent introduction to any meal. Much loved in Poland soup recipes come in many various types and flavor profiles. Poles also know how to make excellent desserts. Some special treats include faworki, fried pastries dusted with powder sugar, and assorted sponge cakes, poppy seed cakes, cheesecakes, gingerbread, and doughnuts.  Tinctures and liqueurs are also considered a Polish specialty. Traditionally made using seasonal fruit like quince, blackcurrant, raspberry or cherry, they serve as a perfect sweet digestif.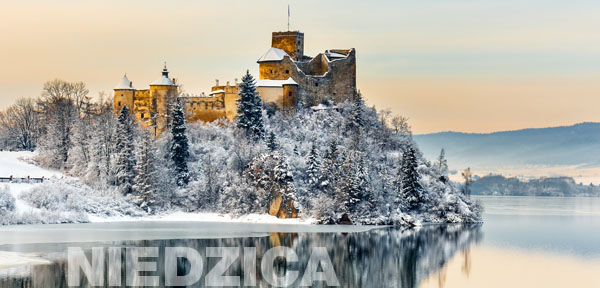 No vacation in Poland is complete without visiting a castle or a palace, and Poland is the perfect place to cross this off your list. Poland has an impressive array of castles and palaces located throughout the country. Some are priceless UNESCO monuments while others were restored or reconstructed with such a meticulous care that they became works of art no less impressive than the original structures. In Poland, each building has a story to tell.
Poland is a country rich in compelling tradition and captivating culture that all visitors should get to know. Whether you are tracing your heritage and interested in finding out more about your ancestors or exploring a way of life different from your own, you will find that Polish culture is multifaceted and remarkably intriguing. As a result, there are a number of cultural activities to enjoy, including music, dance, museums, art galleries, and everything in between.
After getting a taste of all that Poland has to offer, you'll see why travelers who just visit Poland for a few days as part of a larger European vacation often make a point of coming back and devoting an entire trip only to Poland. The ways to pass the time here are endless, the hospitality is incredible, and the sights are unbelievably breathtaking.  When it's time to go home, you'll walk away not only with once-in-a-lifetime memories but also with a special place in your heart for this exceptional country.