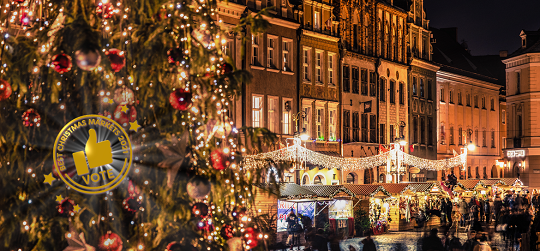 Poznan Christmas Market has been short-listed as one of Europe's top Christmas Markets by European Best Destinations and is now in the running to be crowned the best Christmas Market in 2021!
In previous years at Poznan Christmas Market, you could find a range of tasty freshly prepared food, perfect for warming you up on a crisp winter's day. From delicious dumplings and grilled sausages to sweet treats and comforting hot drinks, there were lots of tasty options.

Although the Market has been cancelled due to the pandemic, you can support the local community by voting for the Market on the following web until 10 December. www.europeanbestdestinations.com/christmas-markets.