Visiting Warsaw in wintertime is a truly remarkable experience! Gleaming lights and decorations, warm and cozy cafes, festive Christmas markets, snowy and graceful city parks full of merry crowds of locals and tourist alike, create a welcoming, inviting and enticing atmosphere. That is precisely what makes Warsaw an exceptional winter destination.
A great way to start exploring Warsaw's winter attractions is by strolling along the elegantly and artistically decorated historical Royal Route, all the way up to the Old Town, where a dazzling and impressive Christmas tree welcomes visitors to the Castle Square. A visit to the stately gardens of Wilanow Palace, should not be missed as the grounds transform into a genuine winter wonderland.
Every year Christmas markets return to Warsaw's Old Town with their vast and colorful assortment of items, wares, and trinkets. Wooden stalls are filled with ceramics, jewelry, amber, hand-made crafts, and traditional Polish foods.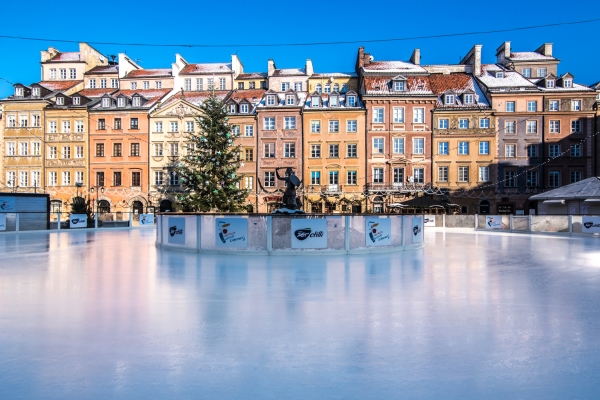 Wintertime Warsaw provides for a variety of active fun– the ice-skating rink in the Old Town Square is a trendy spot to ice skate. The "PGE Narodowy" stadium sports the largest ice park in Poland. Its huge ice rink, skate park, curling sheet, multi-lane slides, and all sorts of seasonal musical and sporting events make for an ideal place to actively spend time in the city.
Weather permitting, the panoramic view of the city from the 30th floor of the Palace of Culture and Science is spectacular. If it happens to be a bit too frosty outside, a visit to some of the best museums and galleries Warsaw has to offer may be another alternative.   
Warsaw in winter presents an outstanding mix of indoor and outdoor activities and possibilities. During this special time of the year, Warsaw remains a vibrant, dynamic, lively, and maybe even a bit magical place.
For more information visit http://warsawcitybreak.com/