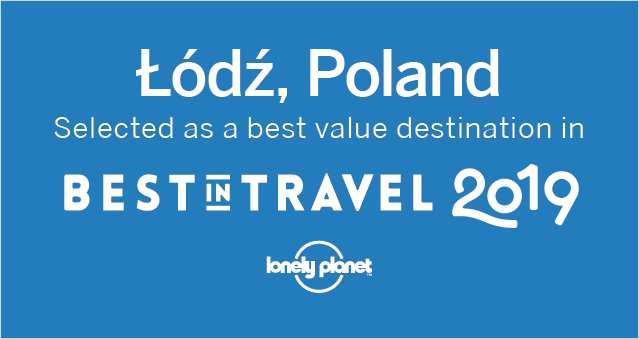 Lodz has taken the second spot in this year's ranking having impressed with the transformations of former factories into cultural, leisure, and commercial spaces. In the list, Lodz has overtaken, among others, the Great Smoky Mountains National Park in the US, Maldives, or Houston, Texas. The first place of the ranking belongs to the Southern Nile Valley in Egypt.
Specialists from Lonely Planet mention the following obligatory sites on the map of Lodz:
Manufaktura, commercial and recreational center which houses the Museum of Art (ms2) and such attractions as: artificial beach (in the summer), artificial skating rink (during winter), and a zip-line above the Lodz Textile Workers' Market;
Fabryczna Railway Station – a unique work of art functioning as a railway station;
A ride in a rickshaw down Piotrkowska Street – the longest promenade in Europe.
Every year Lonely Planet compiles the Best in Travel list which indicates the best 10 cities, countries, and regions which are worth visiting in the coming year. It starts with a nomination from the editors, users, and influencers who form the Lonely Planet community. Then the selected jury takes a vote. The outcome is a diverse list of places which is worth a visit in a coming year. Basic travel trends that gain popularity are also discussed. The best-selling book of the publishing house is currently the 14th edition of Lonely Planet Best in Travel, whereas their main website www.lonelyplanet.com/best-in-travel contains advice and videos dedicated to a visit in every of the selected places.
For more information please visit https://travel.uml.lodz.pl/en/