The European Best Destination selected the 15 Coronavirus-Safest Christmas Trips. The joyful and festive Christmas markets of Warsaw and Gdańsk were reported as some of the Best and Coronavirus Safest European Christmas Destination 2020. Congratulations to both cities!
Gdańsk Christmas market is undoubtedly one of the most beautiful Christmas fairs in Europe. Meticulously prepared colorful illuminations and design, combined with the architecture of the old town, create a magical atmosphere. Featuring attractions such as the two-level Gdańsk Carousel, food and drink stalls offering ethnic culinary specialties, arts, and craft workshops, and street performances, the Gdańsk market is definitely one to visit. In 2019, the Gdańsk Christmas market was also nominated as the only one from Poland for the "Best European Christmas Market 2020" award.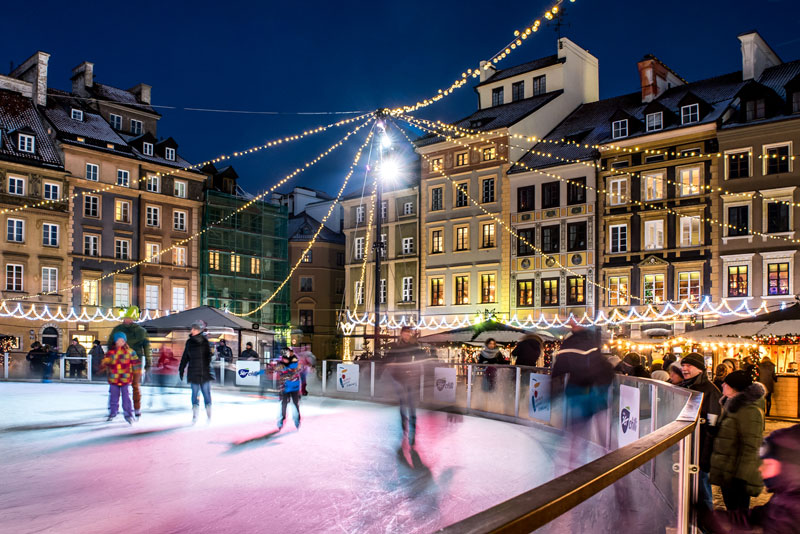 Every year Christmas markets return to Warsaw with their Christmas cheer, dozens of vendors, great food, and shopping. They open in November and run until Christmas or the first days of the new year. The most attractive and popular stalls are set in the picturesque surroundings of the Old Town – on the Market Square and around the Barbican. Wooden stalls are filled with ceramics, jewelry, candles, amber, hand-made crafts. Anyone looking to buy an original gift, Christmas decoration, or local craft will find any of Warsaw's Christmas markets a treat.
Read more: