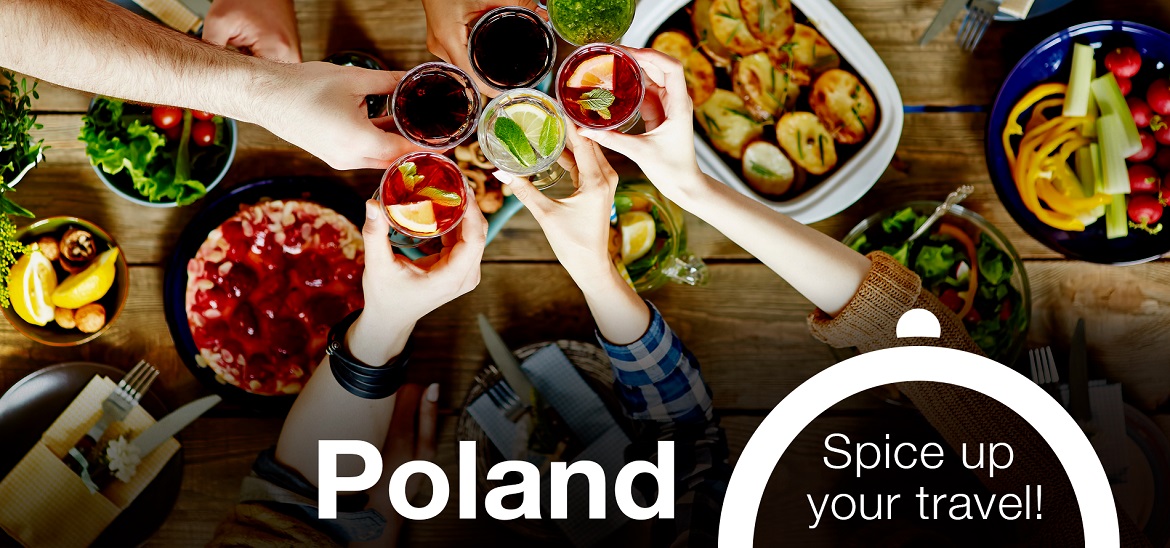 Polish cuisine was born out of diversity.
There is no homogeneity of flavour between North and South or East and West but rather, a wealth of flavours that is simply staggering. Culinary diversity is one of Poland's treasures. Discover the best foodie cities across the country and start planning your next delicious trip today!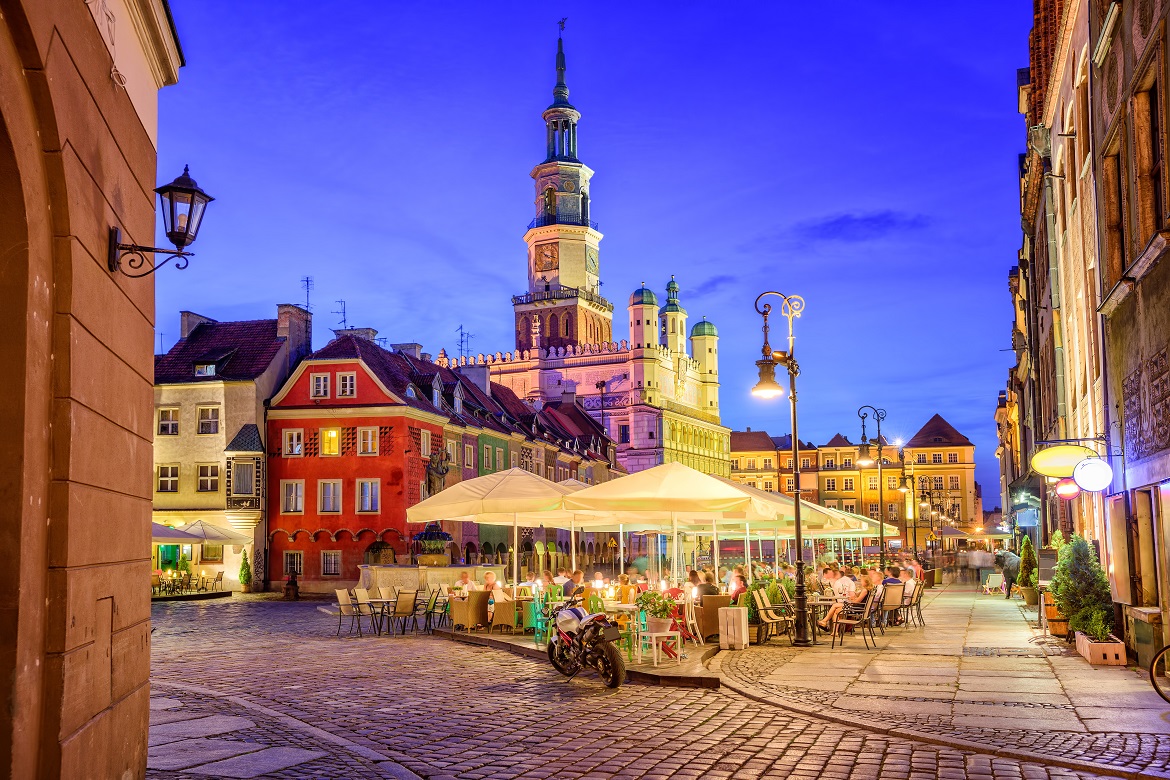 Poznan – the capital of Greater Poland
The capital of Greater Poland is famous for its beautiful town hall, on top of which two goats ram their horns against each other, antique Ostrow Tumski and the customs of Bambrzy.
A must-see of every trip to Poznan is its town hall – the old residence of the town authorities, currently the Museum of the History of the city of Poznan. On its tower, every day at twelve o'clock, two goats ram their horns against each other. Other popular locations among tourists include the cathedral where some of the first Polish rulers were buried, the Imperial Castle and the Freedom Square with the Glass Fountain.
Culinary landmarks on the tourist map
Virtually every historically important landmark on the tourist map of the city has its own culinary customs. Polish culinary customs can be enjoyed in multiple places located nearby, such as the antique Ostrow Tumski, the Old Market Square located in the centre or the 19th century Imperial Quarter. Some of the dishes include potatoes with cottage cheese (pyry z gzikiem), duck with steamed dumplings, dumplings themselves or the favourite of international tourists: pork chop (kotlet schabowy). Proponents of natural products and vegetarian food will not be disappointed. The number of the restaurants, pubs and cafes focusing on organic food and ecology is immense.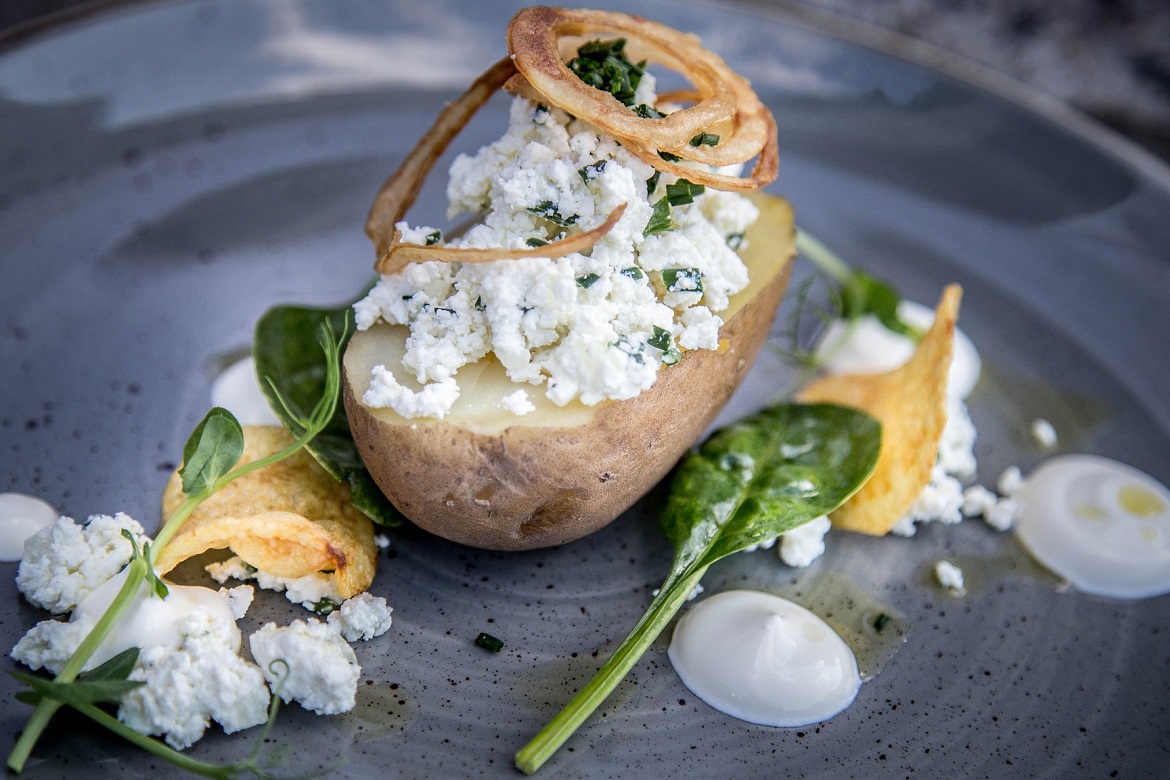 New-retro areas
Culinary landmarks of abundant and diversified offer are not only located near antiques and popular tourist routes, but also in the seemingly unattractive environment, where they became both the first and foremost reason to visit renowned locations as well as the more and more trendy parts of the city. The best example is Jezyce – previously an infamous district, now becoming a hub of culinary versatility, hosting about a hundred popular locations over the area of a few intersections. The lovers of architecture can also take a walk in the footsteps of Art Nouveau.
Equally fast developing is the area of old cavalry barracks, vis-à-vis a modernist community centre, today constituting an area of premium-class restaurants. It is a genuine display of worldwide cuisines served with exclusiveness.
Five hundred reasons to visit
You can find basically everything in over five hundred restaurants, pubs and cafes of Poznan. From regional dishes, through modern European cuisine, up to the taste of the Orient. Vegans, the proponents of gluten-free cakes, coffee and sushi lovers as well as the seekers of culinary customs – there is something for everyone. The www.poznan.travel website and the publications available in the tourist information are very helpful in that regard.