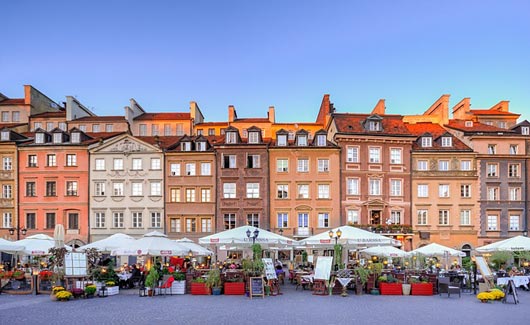 Warsaw Restaurant Week is a celebration of the capital's hospitality, the opportunity to dine at the best restaurants in Warsaw as well as a chance for having a full, three-course experience at highly discounted price.
The aim of the Warsaw Restaurant Week(end) is to strengthen the image of the capital's high quality gastronomic culture and to offer new diners the full restaurant experience. Organisers hope to make the event become one of the most attractive events in Warsaw's calendar year.
"Restaurant Week" have become extremely popular in the largest and most dynamic metropolitan areas such as, New York Restaurant Week, London Restaurant Week, Summerlicious in Toronto and Copenhagen Dining Week. Warsaw Restaurant Week, which soon is to take place in Warsaw, has been joined by the local restaurants, very often by family businesses. Customers will get a full three-course restaurant menu consisting of a starter, main course and dessert. This will allow them to sample the culinary offerings at a promotional price of only 49 PLN, which is much below the daily price for a three-course meal.
Read more on www.restaurantweek.pl