SPA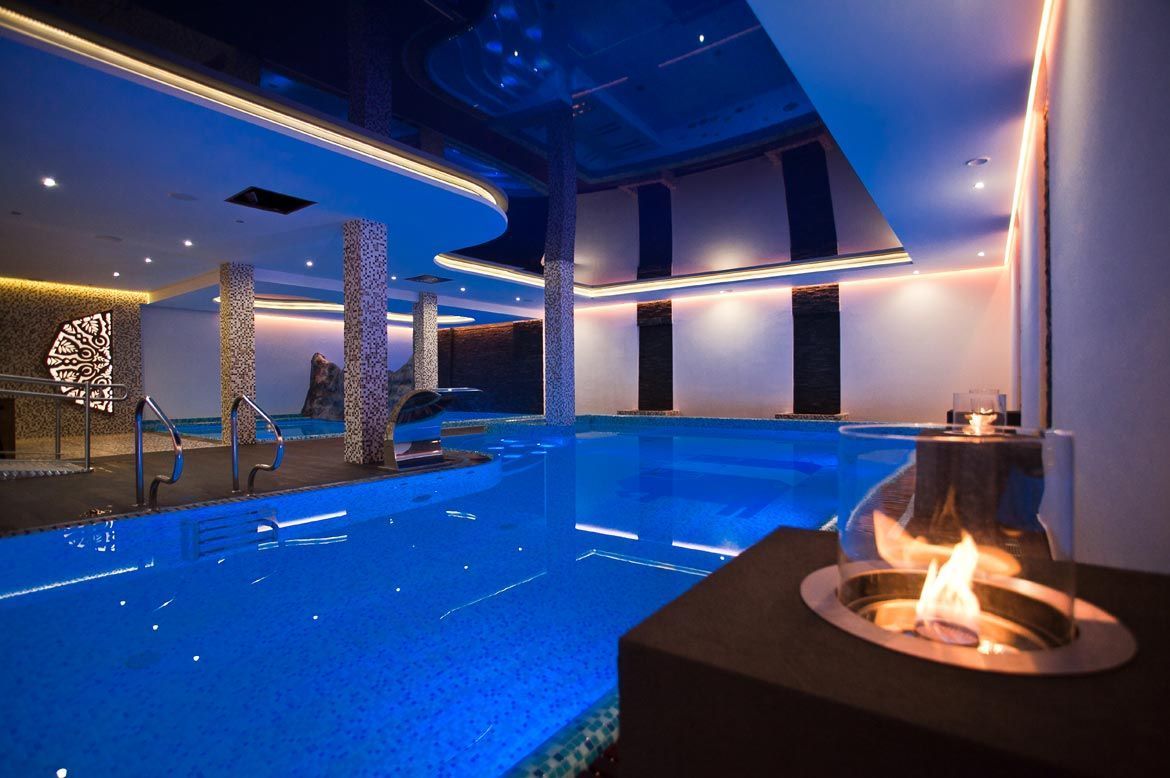 In the mountains, in the Mazury, by the sea, or in city centers – the number of SPA centers in Poland are growing. Here you will find marble tubs where the tsars bathed, with white clay pools and Jacuzzis. A complete choice of aquatic pleasure!
Luxurious hotels and SPA resorts have the most complete offer. Jelenia Struga SPA RESORT near Kowary offers radon inhalation in the tunnels of the former uranium mine. In the Villa Park in Ciechocinek you can cool off in a cryochamber, and in Wierchomla Ski& SPA Resort you can go straight from a ski slope to a sunny meadow. SPA resorts also provide full medical care (surgical, dermatological, biological, dental and dietary).
Quiet, pure and wholesome places, free from industrial pollution, abundant in therapeutic mineral substances and a beneficial climate. There are over 40 health resorts in Poland – modern and tranquil. Here you will find your inner peace, heal your body and your soul.
Duszniki, Polanica, Krynica, Augustow, Sopot – places with this healing power can be found in every corner of Poland. Most of them specialize in alleviating specific illnesses. Naleczów is for those suffering from heart ailments, Konstancin soothes the nerves shattered by the fast pace of life, Ladek and Polczyn facilitate the cure of female problems and Rabka focuses on treating children's ailments. However there are also resourceful places, like sunny Busko or Kolobrzeg, its healing powers directly linked to its position on the Baltic coast, the fresh sea breezes acting as a giant, natural inhaler.
Climatotherapy, balneotherapy, thalassotherapy – the range of treatments in these health resorts is wide. Do you want to walk along flowered pathways in Ciechocinek, inhaling the salty air dispersed by the biggest graduation tower in Europe? Or would you prefer pearl baths in the marvelous interior of the historic SPA in Ladek? Or maybe you can be talked into sipping the fiery 'Mumbly' from Iwonicz or mud wraps in Goldap?
Health resorts are not only beautifully located SPA centres, with cures, promenades and social gatherings. Polish health resorts are also historical sites – mementos of past royalty, politicians, writers and artists. Jan III Sobieski drank the mineral waters at Horyniec, Ada Sari cured her throat in Szczawnica, and Stefan Zeromski wrote his 'History of Sin' in Naleczow. A sojourn in a SPA for health reasons, taking the waters, as it was known, at the mineral springs was an essential date in certain society's annual calendar. It was a social event, a time of reunion and meetings.
Today, retired people and children are not the only visitors to health resorts. Young and healthy people are looking for a certain solace away from the urban turmoil. A stay in a SPA or a biological regeneration center with, pearl baths, mud baths, fango wraps, Scottish showers and walks in the quiet, green surroundings have become very fashionable. For British, French, Italian, German or Scandinavian visitors to our SPAs it can also be less expensive.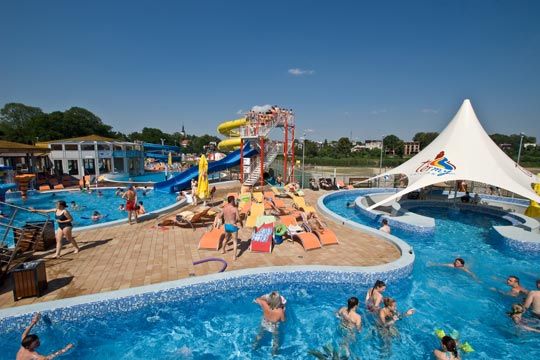 What do kids like the most? Playing and discovering. Some Polish resorts offer special spa and health breaks for children with their parents.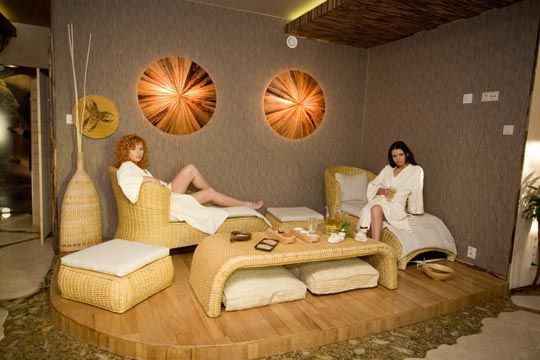 The term therapeutic mud is used as a label for various types of peat which contain multiple mineral and organic components. This also includes cranberry, heather and blueberry.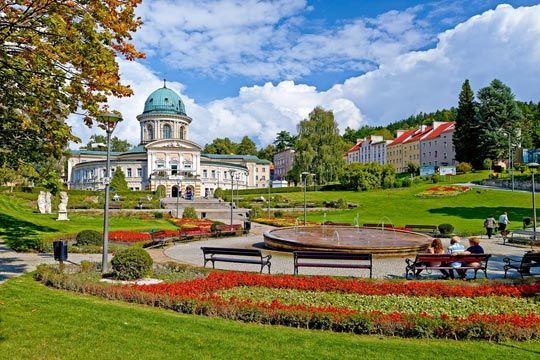 Ladek-Zdroj is a spa town and part of the administrative county of Klodzko in the province of Lower Silesia.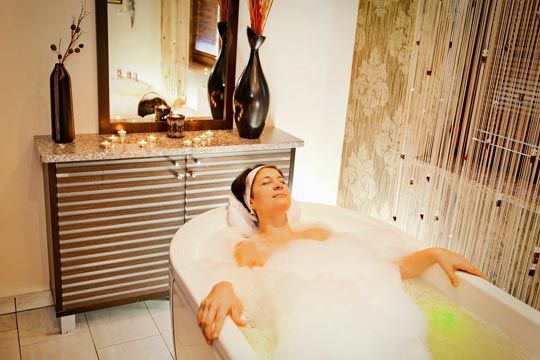 Polish spa resorts are well known for the quality of therapeutic and general care treatments they provide. All you need to do to beat fatigue and regain vitality is select one of the 43 available health resorts.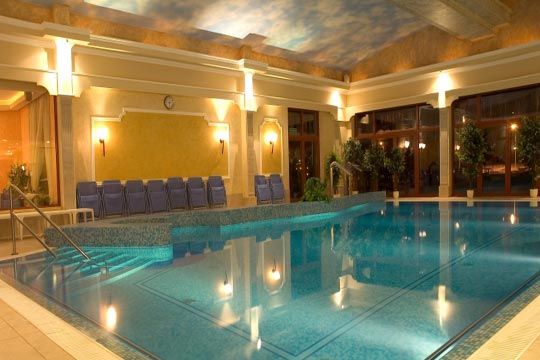 Spa towns throughout Poland specialize in treating specific illnesses and provide a wide range of reviving and relaxing treatments.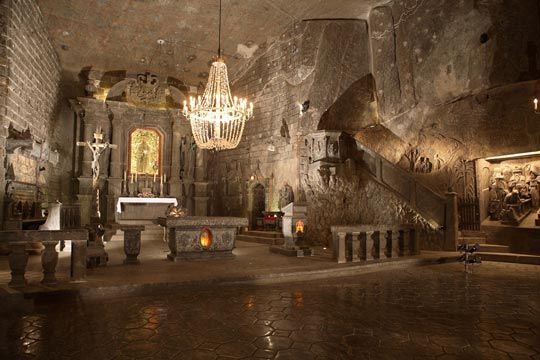 Salt contains elements essential to life; iodine, calcium, magnesium, potassium, sodium, iron, selenium, copper – these are just some of the microelements whose lack or shortage in the body leads to serious problems with physical and...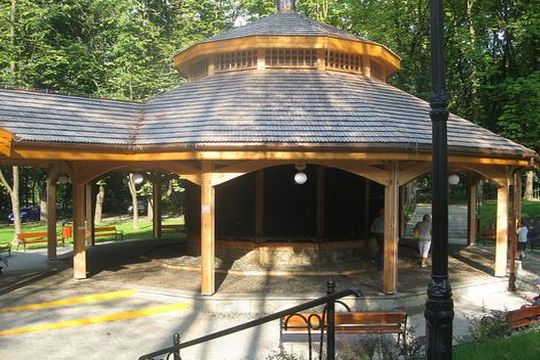 Huge graduation towers, (tężnie), wide, blackthorn hedges standing in Ciechocinek, Inowrocław and Konstanicn-Jeziorna, were originally built to extract cooking salt from the brine springs in the region. However it became clear quiet...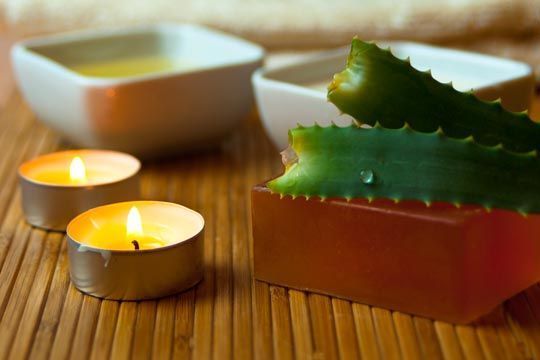 On the occasion of the 900th anniversary of history, we wish to present to you Chlewiska - a little town lost on the border between Masovia and the Świętokrzyskie (Holy Cross Mts) Mountains.
Polish mountains are not only a paradise for skiers and hikers. You can also come here to a SPA.