Hiking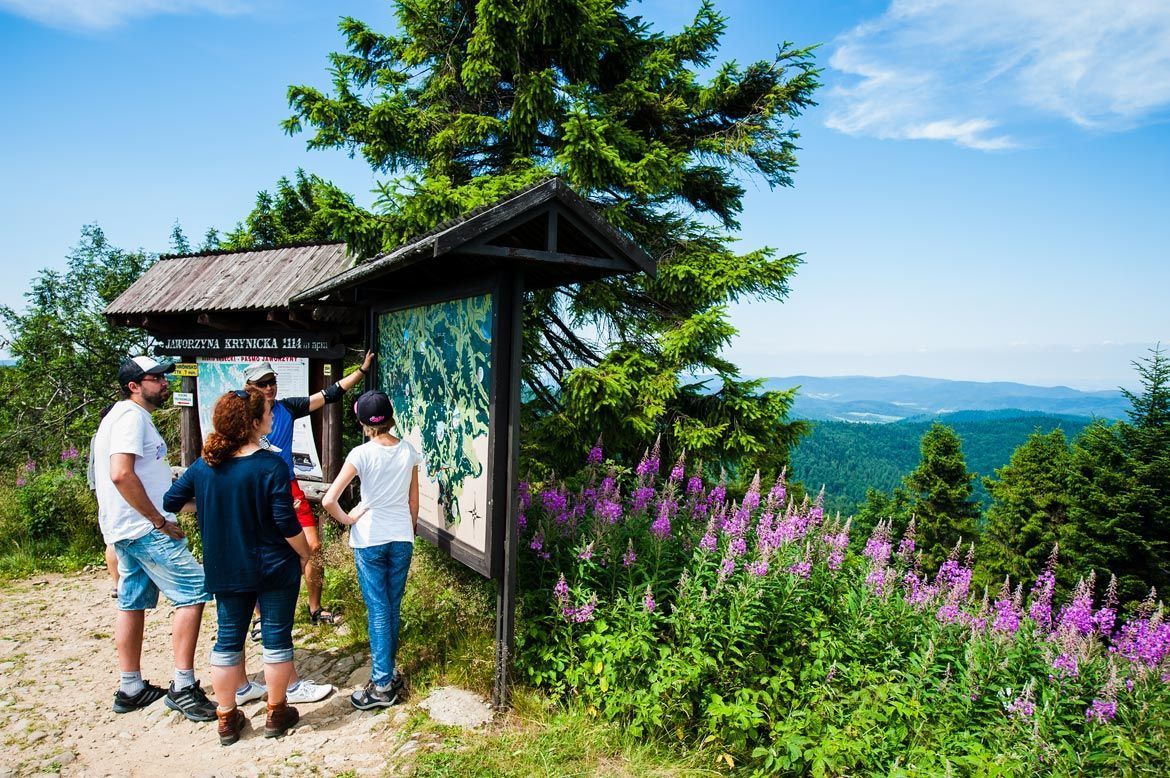 In Poland, hill-walkers will find a network of some 15,000 miles of marked trails, including some of the Polish sections of the trans-European routes.
Favourites among the walking routes includes the dunes, lakes and forests of the seaside Slowinski National Park, the high peaks of the Tatra Mountains, the most eastern of the Alpine mountains, which frame the horizon at the mountain resort of Zakopane in southern Poland and the Sudety Mountains where the Polish, German and Czech borders meet and the region is rich in castles, caves and wildlife.
Walking trails in and around Zakopane range from winding paths suitable for leisurely strollers to rocky ridges and high mountain treks for the more adventurous hikers.
The small country inns capture the Polish way of life along the trails in the Carpathian highlands near the Slovakian and Ukrainian borders.
Specialist walking tour operators offer a three country tour which in Poland includes Krakow and Kazimierz, in Slovakia the Tatra Mountains and in Hungary the Tokaj vineyard country.
Hikers can walk all the way to the summit of the highest peak of the Rysy at 8,197ft, the highest peak in Poland or to Teryho Chata in Slovakia at 6,609ft, a mountain shelter built more than 100 years ago or to the base of Mount Gerlachovsky also in Slovakia at 8,710ft the highest peak in the Tatra Mountains.