Religious Travel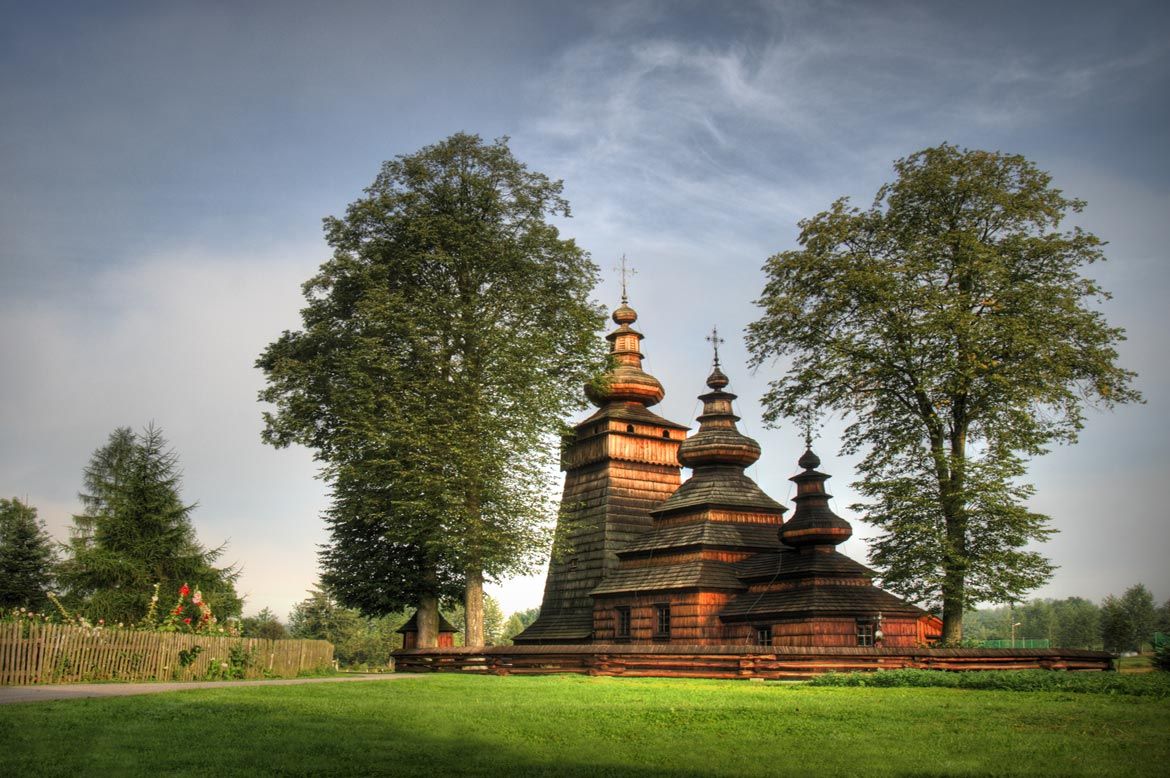 Roman-Catholic sanctuaries are Poland's landmarks. The majority of pilgrims f lock to the Pauline Monastery on Jasna Góra in Częstochowa. Here you will find the blessed icon of the Black Madonna, venerated both in Poland and abroad. The followers of other faiths have their sanctuaries in many places around the country: the Eastern Orthodox Church at Grabarka, the Protestants at Karpacz, Wisła and Cieszyn, and the Muslims at Bohoniki.
Catholics make pilgrimages to shrines, calvaries and to miraculous springs. Orthodox Christians take crosses to the holy Mount Grabarka and Jews are drawn to the tombs of their Tzaddiks in Lezajsk and Lelow. Just add to this the roadside crosses and chapels and we get the religious landscape of Poland.
The spiritual capital of Poland is Jasna Gora in Czestochowa with its miraculous painting of the Black Madonna which annually attracts millions of pilgrims. They travel on foot for several days and covering several hundred kilometres. They arrive at the Jasna Gora meadows by the 15th August, the day celebrating of the assumption of the Blessed Virgin Mary.
There are more than 200 various sanctuaries in Poland. Although mainly Marian, some are dedicated to Jesus Christ or other saints. Each has a miraculous painting like at Koden, Holy Lipka, Gietrzwald or Lezajsk, or a figurine as at Skepe, Bardo or Wawolnica. Some are also close to a spring which is said to have healing properties like the ones in Studzieniczna, Krasnobrod and Lesniow.
The oldest Polish sanctuary can be found in Gorka Klasztorna where, in 1079, our lady is said to have appeared before a shepherd. The most immense is the basilica in Lichen which can accommodate up to 30,000 people. The unique Holy Stairs are in the sanctuary in Sosnica and the smallest crowned statuette of the Virgin Mary stands in Gidle. It is only 9cm tall but is thought to be very powerful!
Poles enthusiastically participate in pilgrimages to calvaries, complexes of churches and chapels recreating the Way of the Cross in Jerusalem. The Mysteries of the Passion of Christ are held at all calvaries during Holy Week. The most famous one Kalwaria Zebrzydowska has been entered on the UNESCO World Heritage List. Other pilgrimage destinations include Kalwaria Paclawska, the St. Anna's Mount or Wambierzyce.
Mount Grabarka is the most important place of worship for Orthodox Christians where crosses are erected on 19th July next to the church on the Holy Mount. An important holiday for the Polish descendants of the Tatars, that are followers of Islam, is Kurban Bajram, during which time cattle is sacrificed at the mosque in Bohoniki. Jews from all over the world are drawn to Lezajsk and Lelow to pray at the tombs of the Hasidic Tzaddiks, Elimelech and Dowid Biderman.