Warsaw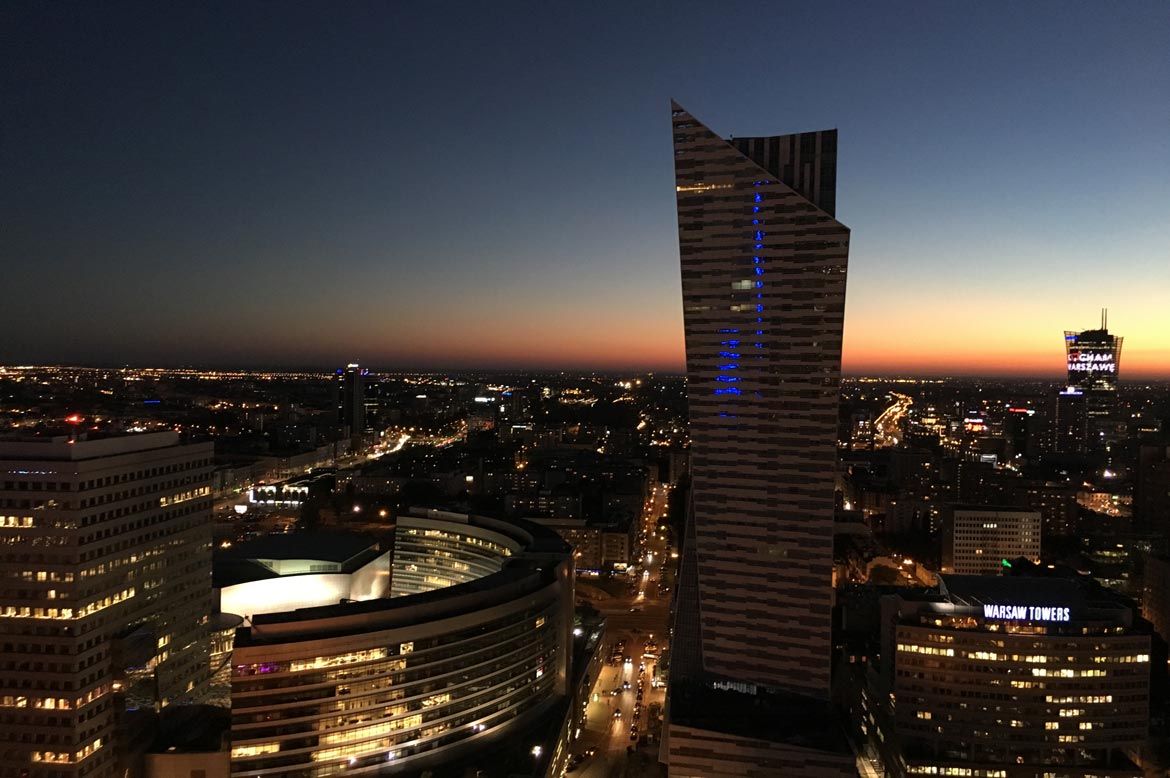 The capital of Poland is a meeting place for politicians, economists and artists of all nationalities.
Warsaw's 1.7 million inhabitants are known for their sense of humour and hard-working tradition. It took them 15 years, with the help of the entire nation, to rebuild their beloved city — 84% of which was razed to the ground during World War II.
The scenic Old Town and its Market Square, with its mansard-roofed houses, attract artists and tourists. Here, the wine cellars and elegant restaurants are buzzing, and there is always a table waiting for new guests. Warsaw's St John's Cathedral is the national Pantheon and not far from it is the King's Castle, which was the residence of the last Polish king. The most elegant houses in Warsaw line the Royal Route, which links the three royal residences: the King's Castle, Łazienki Palace and Park and Wilanów Palace. Among the numerous neo-classical buildings in Royal Łazienki Park, the most impressive is the Palace on the Water, which is on a picturesque island. A particularly beautiful landmark is the Frederic Chopin Monument. The music of Frederic Chopin is played here by celebrated pianists every Sunday in summer.
Wilanów Palace is an outstanding example of the Baroque style in Poland. It belonged to King Jan III Sobieski, who is remembered for his victory over the Turks at the Battle of Vienna in 1683. Like other major cities in Europe, Warsaw offers a great variety of entertainment, including theatre, cabaret shows, film festivals and concerts by famous opera soloists, pop stars and classical music performers. Warsaw hosts one of the world's most prestigious cultural events: the Chopin International Piano Competition, which is organised every five years. The city also hosts the International Festival of Contemporary Music, Warsaw Autumn, and the Mozart Festival.
Today Warsaw is a city with many faces where tradition mingles with modernity.
From the terrace on Zamkowy Square, where the Royal Castle and St. Anne's Church are located, there is an excellent view of the brand new Świętokrzyski Bridge. The familiar, dominant silhouette of the Palace of Culture and Science in the city centre now shares the city's skyline with numerous modern office towers. You can feel the breath of history in the Old Town, on Nowy Świat Street and everywhere where the city's roots have been preserved.