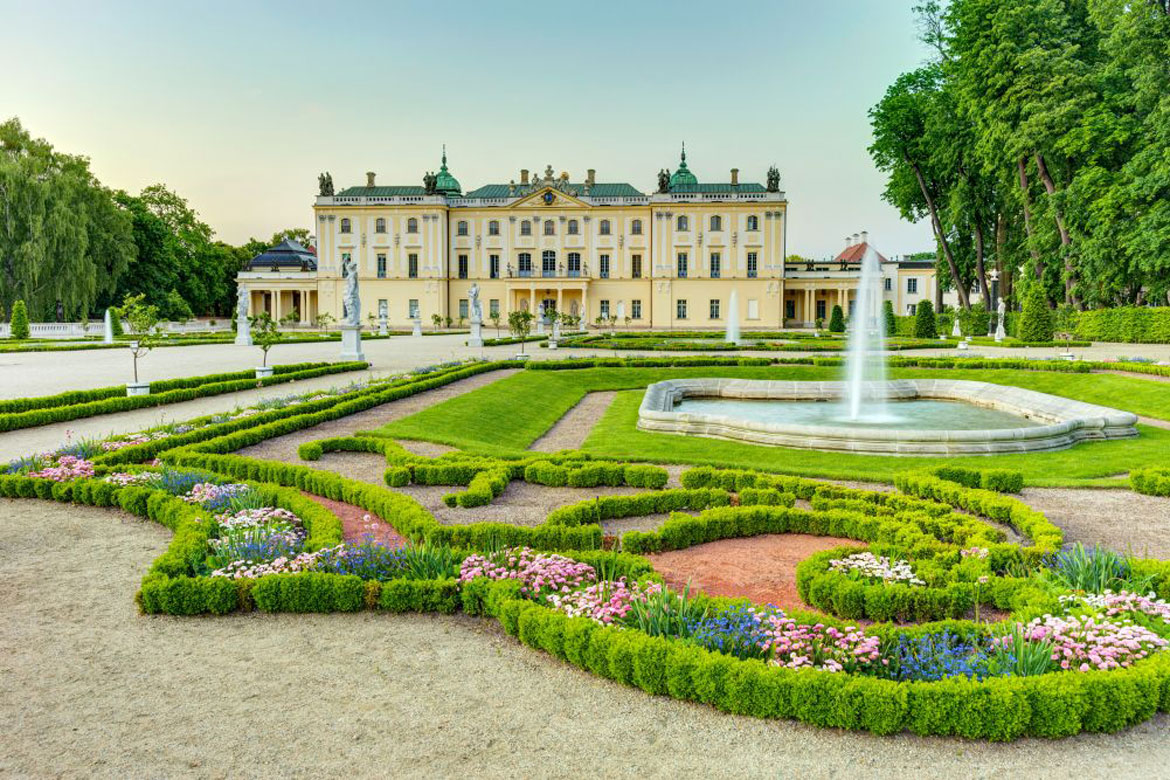 Białystok is the largest city in the north-east part of Poland (294,000 citizens) and the capital of the Podlasie region. The very unique character of the city has been shaped by the coexistence of many different nationalities, religions, cultures, customs and traditions.  It has always been the home to Poles, Belarusians, Jews, Lithuanians, Germans, Russians, Ukrainians, Romanies, Muslims and Tatars. And it was an excellent place for Ludwik Zamenhof to begin his work on creating the universal world language - Esperanto.
Today it is the city where approximately 15% of the population are Orthodox. Several religious and cultural organizations, including the Centre for Orthodox Culture and the Orthodoxia radio station, are active there.  You can experience the culture also during the International Festival of Orthodox Church Music called Hajnowka Days and the Bialystok Orthodox Church Music Days.
There is also the biggest Muslims community in Poland. The Muslims of Podlasie have been living in Bialystok and the area since the 17th century when the Tatar warriors were settled here by Polish kings Jana Kazimierz and Jan III Sobieski. Around 1800 Tatars live in Białystok and in the neighboring villages of Kruszyniany and Bohoniki where you can still visit small mosques.  
The rich history is present in over several hundred historical buildings in Bialystok, and Branicki Palace, with the best preserved baroque gardens in the country, will be among the most precious ones.  There is also the "House of the Equerry", dating back to 1771, the palace of the Lubomirski family in the Dojlidy park, the cathedral, the Masonic lodge, the town hall, the 19th century Orthodox church of St Nicolas, the Church of Christ the King and St Roch Church.
Just outside the city limits one can encounter numerous charming towns and villages, places of the remains of the past Polish, Jewish, Orthodox and Moslem cultures. Among such sites is the town of Choroszcz, with the summer residence of the Branicki family. A few miles farther lies Tykocin, with the "second biggest synagogue in the Kingdom" and Knyszyn.
The city is surrounded by numerous areas of unique natural and historical assets. Among these is the Bialowieski National Park, the habitat of the European bison. It is one of the most precious sites listed as the UNESCO World Heritage.  There is also Narwianski National Park - the site of extremely rare species of birds, and the Biebrza Valley Marshes - the biggest set of low peatbogs in Central Europe and the biggest national park in Poland.